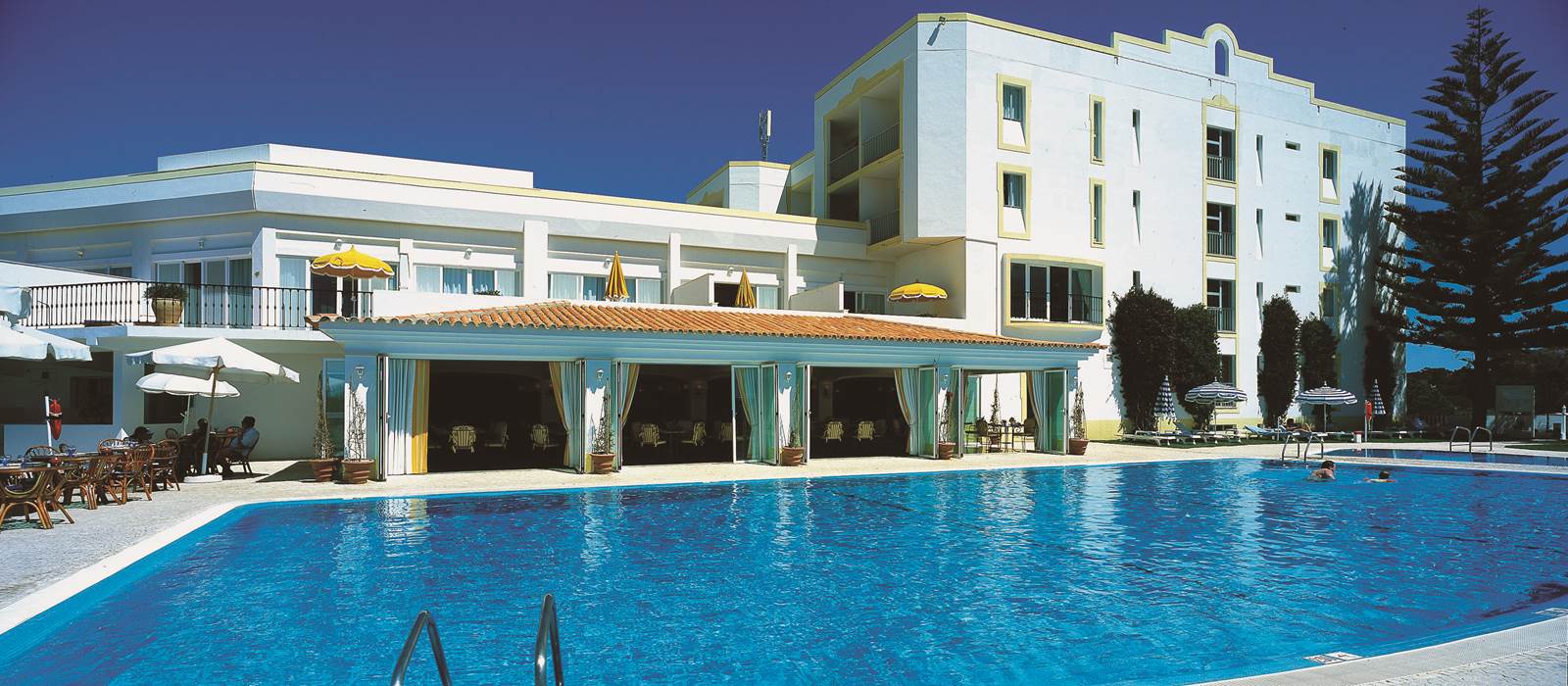 Best Available Rate at Dona Filipa Hotel
Save Up To 15% Off Algarve Break With Advance Booking
Available Between 1st February 2015 - 31st December 2015
Stop searching - save time and money with the Best Available Rate at Dona Filipa Hotel. Enjoy a five-star holiday in the Algarve, soak up the sun by the pool overlooking the Atlantic Ocean or practise your perfect putt on one of the best golf courses in Europe.
Additionally, you can save up to 15% on the Best Available Rate by booking in advance. Reservations made 120 days prior will receive an Advance Purchase Discount of 15% while bookings made 60 days prior will benefit from 10% off room rate and 10% discount on food and beverage consumption.
'Best Available Rate' Offer includes:
Daily buffet breakfast per person
Service charges and taxes
---
From 178 € per twin room.
RATE INFORMATION
Rates are per night; per base room occupancy of 2 adults lodged in a Twin Classic room or 1 adult lodged in the Single Classic room. All rates include daily buffet breakfast, taxes and service charge. Rate entitles reservations to advance purchase discounts as follows: 120 days in advance - 15% discount on room rate; 60 days in advance - 10% discount on room rate. All mentioned discounts are reflected on published rates at time reservation.
ROOM EXTRA BED & MAXIMUM OCCUPANCY
The Hotel offers guests various room and suites, with the following maximum occupancy: Single rooms: maximum occupancy of 1 adult. Twin rooms and Atlantic suite: maximum occupancy of 2 adults and 1 child (up to 12 years of age). Junior and Ocean suites: maximum occupancy of 2 adults and 2 children. Premium suites, Platinum suite and the Presidential Penthouse: maximum occupancy of 4 adults and 2 children.
Extra bed policy is only applicable to children up to the age of 12. Adults cannot be accommodated in extra beds. Baby cots are applicable to infants up to the age of 2. Extra beds and cots (free of charge) are available according to room maximum occupancy.
FOOD & BEVERAGE
All room rates include daily buffet breakfast per person. Breakfast included in rates is served at the Primavera Restaurant (or at the Dom Duarte, in the event of the main restaurant being closed). Any discounts attributed locally at the Hotel on food & beverage consumptions are directly deducted from normal rates; unless specified and in these cases will be deduced from the guest's bill during the act of check-out. An online half board meal plan (daily dinner) is available to book at a special rate; this rate is only valid for online pre-bookings and will no longer be valid once guest has checked-in. Children up to the age of 12 associated to these reservations may benefit from a 100% discount, on the same meal plan as adults. These discounts will automatically be applied and calculated in the final booking rate. Beverages are not included in meal plans, unless specified by the Hotel. No food or beverages brought into the Hotel (external purchases) may be consumed in our Restaurant premises, without the express written consent of the Hotel Management and for which a charge may be made by the Hotel.
CHILDREN
Please note that children over the age of 12 are charged at the full adult rate. Please include children over the age of 12, in the number that you enter in the No. of Adults box. Children under the age of 12 benefit from a free accommodation policy, when sharing the same room as adults. Children's ages will be verified upon check-in and should they not comply with our child policy full adult rate will be locally applied. Children aged 12 years and under must be accompanied by a responsible adult in all public areas to ensure the appropriate behaviour and guarantee the child's safety. Children lodged at the Hotel during the summer & festive periods may attend the Kids Club (Kangaroo Club) as follows: Free entrance for the Kangaroo Club is only valid for children from 3 to 12 years of age. Children from 6 months of age to 2 years, daily entrance fee of 65 Euros will apply (infant rate includes lunch and afternoon snack, water, fruit juice, diapers, rash lotion and wet wipes).
PAYMENTS
Reservations must be guaranteed by a major credit card at the time of reservation; however no payments will have to be made prior to arrival. For guests reserving online and not providing payment details, the Hotel reserves the right to consider the booking Not Confirmed and may release the room for sale. Settlement of the bill in full, less any advance payments must be made prior to departure from the Hotel. Upon arrival, the Hotel reserves the right to request pre-authorization of the guest's credit or debit card, or where payment is to be by cash, request the guest to place cash up to the total amount of the booking. All major credit and debit cards are accepted. Credit facilities are not offered to private individuals. All sums are due for payment on presentation of the invoice.
CANCELLATIONS, AMENDMENTS, NON-ARRIVAL AND EARLY DEPARTURES
Cancellations and amendments for bookings made online can be made directly via our website or, via telephone with the Reservations Department on +351 289 357 220 (weekdays, from 09 am to 06 pm local time). Once booking is confirmed, a reservation number will be supplied. This number must be retained for access to the booking in the event of the need for cancellation and/or amendment. Reservations can be cancelled 72 hours prior to arrival with no penalty. In the event of a cancellation within 72 hours of the time of arrival, a cancellation fee equal to the agreed rate of the first two (2) night's will be charged. In the event of non-arrival and/or early departure, the total stay will be charged. Normal terms of payment apply to all cancellation charges. For this purpose the Hotel reserves the right to off-set the amount payable for such cancellation against the guest's credit card, without prior notice or approval of the guest, where applicable. However, written notice of this charge will be sent to the guest. A cancellation number will be provided at the time of cancellation and this should be retained for future reference.
Hotel policies and full Terms & Conditions are available during online booking process.
© JJW HOTELS & RESORTS 2014